Introduction
Activ8 Professional is the ultimate physical activity tracker for lifestyle, research, studies and education. With Activ8 Professional, you can seamlessly monitor and record physical activity data with ease and precision.
recordings upto 5 weeks
Our advanced technology allows Activ8 Professional to capture and store up to 5 weeks of physical activity data.
Direct & easy access
Accessing your measurement data has never been easier. Simply download your recordings from the Activ8 activity tracker and retrieve comprehensive data insights from the convenience of your local computer using the supplied Activ8 software application.
No Cloud. Simple & Secure.
After downloading a recording from your Activ8 activity tracker to your local computer the measurement data (csv format) is directly accessible for further processing in third party tools. Rest assured, your data remains confidential as we prioritize your privacy by eliminating cloud storage.
Activ8 software application
Activ8 Professional ensures that you have constant access to your measurement data, empowering you to stay on top of the activity data.
The Activ8 Professional recording tool, a powerful Windows-based application, puts you in control. Start and stop measurements effortlessly, all within a user-friendly interface.
Whether you're an individual striving for a healthier lifestyle, a researcher conducting groundbreaking studies, or an educator seeking to enhance physical activity education, Activ8 Professional is the comprehensive solution you can rely on.
Experience the power of Activ8 Professional, where simplicity, accuracy, and accessibility merge to unlock a new level of understanding and progress in your physical activity journey.
Benefits
Automatic activity classification
Non-wear, sitting, standing, walking, cycling or running
Accurate & validated 
Validated and proven to be accurate for healthy people and specific groups.
Easy to use
Simple application to start/stop and visualise measurements. All recording data remains local. Set movement target with clear 'emoticon feedback on the device.
Activity or Sleep tracking
The same solution can be used as activity tracker when worn on the upper leg or sleep tracker when used on the chest. Continuous monitoring for up to 30 days.
Open and straightforward integration
Activ8 is easy to integrate in third party software and projects based on open interfaces. All information is stored in CSV format which can be directly imported in Excel or Matlab
Small, lightweight
Small, lightweight device worn in the pocket
Included
A8005 Professional Physical Activity Monitor
USB to micro USB adapter
Protection pouch
Quick Start Guide
Activ8 Recording Tool (support for windows 7+)
Optional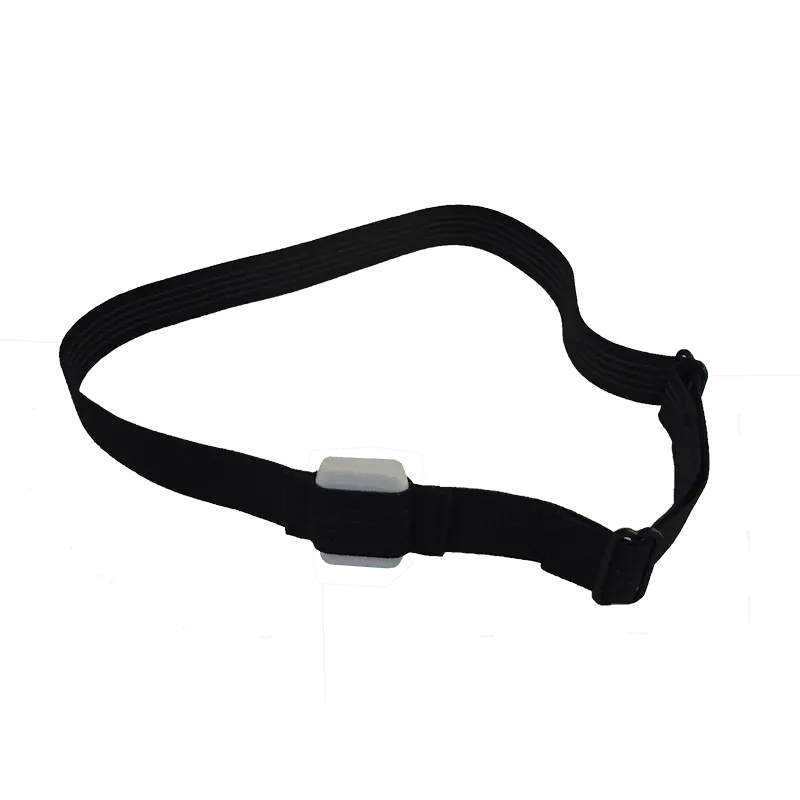 Technical Specification
Wearable Sensor
Algorithms – embedded
Automatic activity classification with for each activity class the movement intensity

Activity tracking(wear position: upper leg):

non-wear,
sitting,
standing,
walking,
cycling,
running, high-intense sports

Sleep tracking (wear position: chest)

non wear,
lying on the side (left or right),
lying supine (back),
lying prone (chest),
sedentary behaviour (sitting, standing with low intensity)
high intensity (walking, cycling, running)
Validated activity classification and energy expenditure
Wearing position:

upper leg (in pocket, with leg strap or tape),
chest (with strap or tape)
Sensor
Indicator: activity progress and daily target indication (can be turned off ), low battery indicator.
Technology : 3D Accelerometer
Internal sample frequency: 50Hz
Upgrade: device firmware & software are field upgradable
Connector: Micro USB connector: charging & communication
Battery : rechargeable lithium polymer
Operating time (fully charged): > 30 days
Charge time : < 2 hrs
Device dimensions [L x W x T ] : 30 x 32 x 10 mm
Weight: 20 g
Color: White
Activ8 Recording Tool
User Settings: name, date of birth, gender, height & weight for calculation of Basal Metabolic Rate (rest rate)
Turn user interface: on / off, set target (% of MET or kcal)
Measurement settings: interval 5 minutes, 1 minute, 5 seconds, MET, raw values and wearing position (upper leg, chest)
Start / Stop (and download) measurement
Show basic summary and graph
Recording of raw values (short dur
Supported OS: Win Vista, 7, 8, 10, 11 – x32/x64
Specials
Activ8 Professional GEN1 Dietiek versie